Be a part of the Dandy Family
We are constantly looking for passionate individuals who can contribute to the team's success, whether in the kitchen or on the service floor.
To apply, kindly email your resume to career@dandy.com.my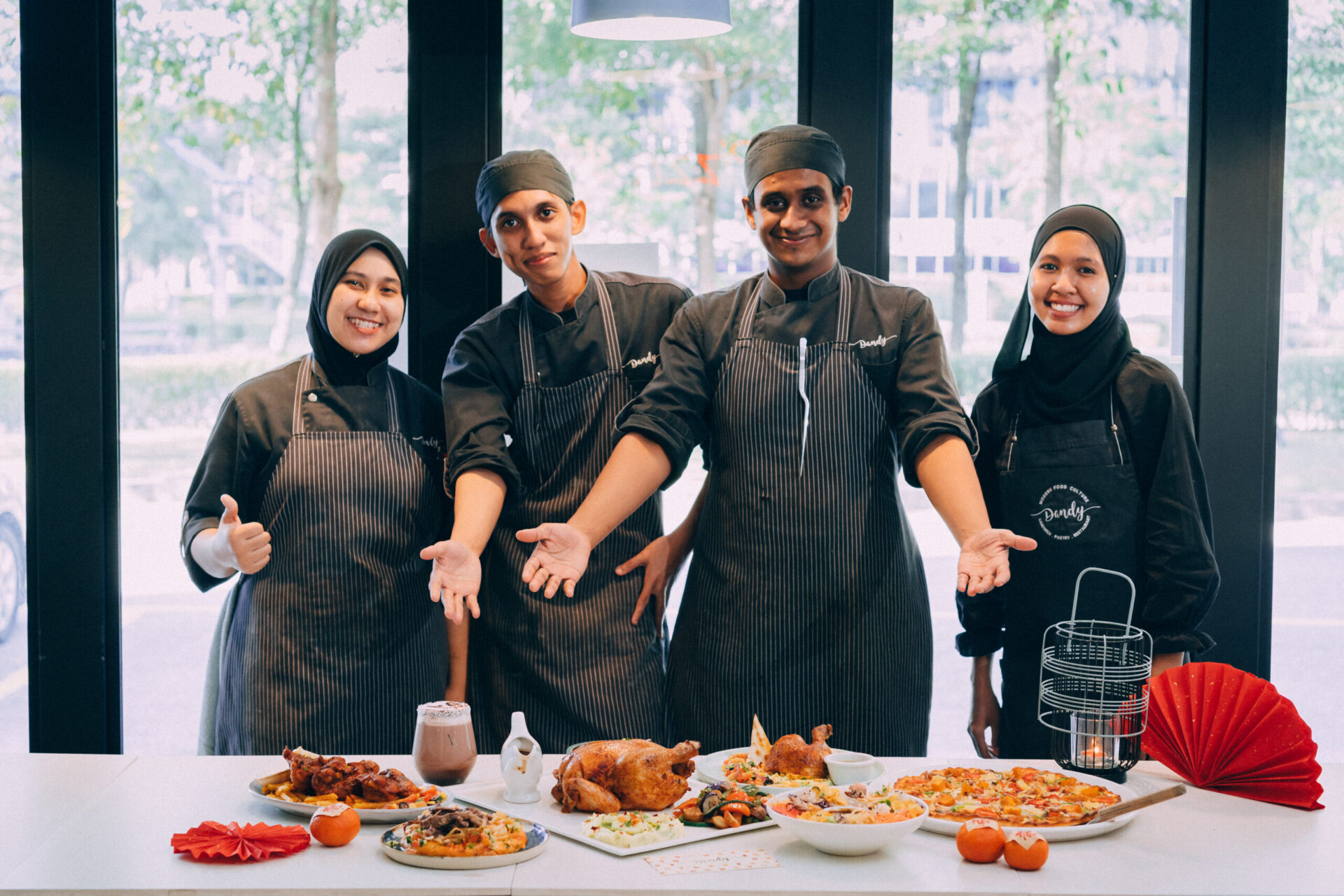 Barista
A passionate individual looking to create great drinks.
Excellent communication skills with a good hospitality attitude.
Highly motivated and initiative.
Be able to work in a fast-paced environment.
Service Crew
You're our front line – a motivated ambassador with knowledge, personality and enthusiasm to give our guests an individual experience every time.
You're the first point of contact- welcoming, interacting and giving guests all the information they need.
Work as a team to inspire a beautiful and clean environment.
Line Cooks and Line Chefs
An enthusiastic team player working in busy open kitchen.
Responsible for prepping ingredients and assembling dishes according to Dandy's recipes and specifications.
Producing the best fresh food, keeping up with the demands of high volume of guests and still impressing them with the quality.
Candidates should have an apprenticeship/ certificate or professional diploma, degree or equivalent in food production / culinary.
Baker
An individual that has a passion for dessert.
Capable of baking a wide range of dishes; bread, pastry, cakes, and other desserts.
Self-motivated with a positive and inviting attitude.
Guest Service & Event Coordinator
A  talented and motivated event coordinator to organise outstanding and unforgettable events.
Suitable for an individual with a positive attitude and who has the capacity, flexibility, and willingness to be part of a committed team.
Be a part of a company that values you and welcomes your creativity and sharing ideas.
Purchasing Officer
We are seeking a self-motivated, friendly, and persuasive purchaser to join our growing team.
You will play a critical role in the success of our business by developing purchasing strategies, working with suppliers, and buying products and supplies.